Third Grade
Yael Torres | Third Grade Teacher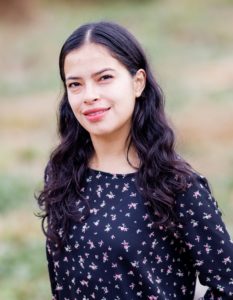 Yessica Yael Hernández Torres was born in Xalapa in Veracruz, México. She grew up in a
small town called Naolinco surrounding by mountains and a big family. In 2011 she started
studying an English language BA and in 2012 she decided also to studied an Education BA.
During the second year of her career she began to work in a unitary elementary school
where she taught kids from first to sixth grade in a classroom. she worked there for three
years until she got an offer to work in Boca del Rio city in Heroes de Veracruz elementary
school, where she taught several grades for 6 years. During her work as a teacher, she
studied a diploma course of didactics of Spanish as a foreign Language and a course about
promoting Health in teachers and students.
Last year she found out about the exchange visitor teacher program and she decided to
applied this year. She is happy to bring her culture into the classroom and help students to
learn Spanish in a natural and fun way.