First Grade
Anna Whitchurch | First Grade Teacher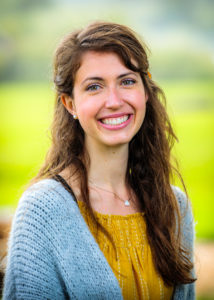 Anna was born in Kiev, Ukraine into a Russian-American family. She began studying Spanish at the age of thirteen and graduated from UC Davis majoring in Neurobiology, Physiology, and Behavior and minoring in Spanish. Anna has always dreamed of being a teacher and loved being around kids. Anna has volunteered in summer camps in Ukraine and Central Asia and during her last trip to Central Asia she led their annual sports camp by collaborating with local friends.
In 2016 Anna moved to Valencia, Spain where she lived with a charming host family and taught English at a nearby school. She concurrently took an online course through Universitat Internacional de Catalunya that gave her a certification as an Expert in Bilingual Education and inspired her to motivate students and make speaking a second language so fun that students did it without noticing it.
Anna dreams of having meaningful discussions with kids, promoting a culture of acceptance, and daily reminding them of how valuable they are and how much they can do. She has been working at Fuente since 2018 and loves to brag about the students, staff, parents, and the Fuente culture.