Second Grade
Francesca Johnson | Second Grade Teacher
F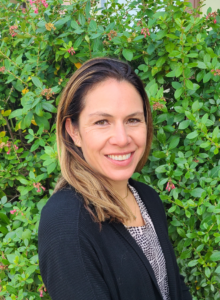 rancesca grew up in the capital of El Salvador to a Spanish speaking family. Her first language was Spanish until she attended Kindergarten in the Escuela Americana (American School) where classes were taught in English.  After graduating from high school, she moved to California to attend Menlo College in the Bay Area.  She graduated in 2007 with a Bachelor's of Science in Business Administration.  
In 2013, she moved to Humboldt County where she used her bilingual skills and worked for Northcoast Children's Services in Arcata.  With her Spanish, she was able to work with Spanish speaking families and provide them the resources they needed.  During her time working for Northcoast Children's Services, she felt a strong calling to focus on working with children.
In 2019, she started working at Fuente Nueva as the Resource Intervention Aide, where she worked one on one with students, and made sure they were getting the tailored support they needed.  In 2020, she was the Fourth Grade Teacher Aide, which provided her with hands-on experience in the classroom as she worked with students virtually on Zoom and in-person. 
Francesca has the ability to develop relationships with the students, and engage them into learning with various strategies to adapt to each student's learning styles. She believes that a positive and consistent relationship is fundamental to children's social-emotional development which leads to success in the classroom.