Second Grade
Iya Ortiz | Second Grade Teacher
Iya Ortiz is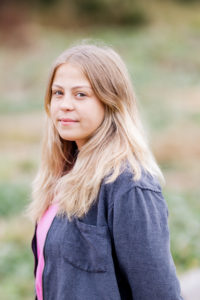 a local to Humboldt County and recently graduated from the local
Cal Poly with her degree in Elementary Education as well as a California
elementary teaching credential. Iya grew up in Trinidad, spending a few
months of each year in Costa Rica. This helped her to learn foundational
Spanish as she was growing up. Iya also attended middle school in Costa
Rica which fostered her development of the language and engaged her
passion for bilingualism.
Attending a local preparatory high school Iya had the opportunity to
participate in various international service trips. Among those being Thailand
and Cambodia, in this trip Iya was traveling to teach English at a school in
Thailand, this is where she noticed an affinity she had for teaching, especially
in regards to language education.
Passionate about maintaining her Spanish and staying in practice, Iya took
various Spanish language courses throughout her time at Cal Poly Humboldt.
When she was applying to be a student teacher at local schools she
emphasized wanting to be placed in a bilingual setting. This is where her
relationship with Fuente Nueva began. Iya's student teaching for the fourth
grade classroom at Fuente in the 22-23 school year led to a seamless
transition into the second grade teacher position!